WCA's Hall of Faith
At WCA the term Hall of Faith is used to describe a list of individuals who demonstrated great faith in God, much like those mentioned in the Great Hall of Faith in Hebrews 11. These individuals serve as an inspiration and encouragement to believers of all generations. They trusted God and obeyed Him, even in the face of great obstacles and challenges. Their stories show us that faith is not just a belief, but an active and dynamic relationship with God that can transform lives and change the course of history. Through their examples, we are encouraged to persevere in our own faith journey and to trust God's promises and faithfulness. WCA honors these individuals who have made a lasting impression over the years and have made WCA what it is today!
2023 Hall of Faith Inductees
*Click the picture to hear the amazing testimonies of our 2023 Hall of Faith Inductees!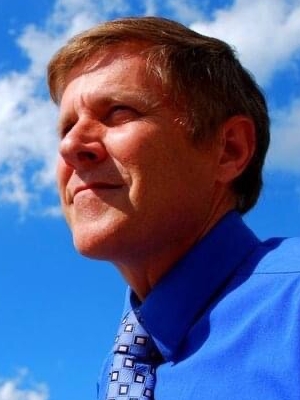 Lou Velker
2023 Hall of Faith Inductee
Lou and Beth enrolled their three children in Washtenaw Christian Academy/Saline Christian School beginning with kindergarten through high school graduation. From the very first auction at Saline Christian, Lou was able to donate items with the help of WCM Radio which he co-owned. His wife Beth volunteered and chaired the auction for many years. In 2000, Lou was hired by the school to promote construction and fundraising for the new WCA building. He worked the first year at no salary and the second year at half salary. Lou also served as President of the school board and worked hard to complete a delicate separation of the school and the founding church. The new WCA building was opened in 2004 and Lou (and Beth) were instrumental in the final funding needed to open the building through a donation and a loan. Lou's favorite day is the graduation of seniors at WCA, knowing he gave his heart to make it happen. It took hundreds of people to make the school a reality and he's privileged to have been a part.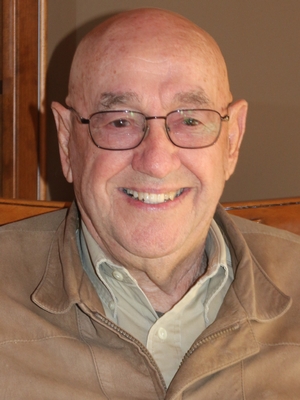 Jerry Helmer
2023 Hall of Faith Inductee
Jerry Helmer grew up in Plymouth, MI, and along with his business partner, Lloyd Braun, started the highly successful Braun and Helmer Auction Service in 1971. He moved to Saline in 1974 on the farm adjacent to Washtenaw Christian Academy. Jerry's son, daughter, and grandchildren attended Saline Christian School/Washtenaw Christian Academy. He and his wife Ruthann, have always been supporters of the school financially and has physically assisted the school in many ways throughout the years. He is a lifelong auctioneer and was inducted into the Michigan Auctioneers Hall of Fame in 2007. Jerry is an Air Force veteran, is 83 years old, passionately serves his community, and feels blessed to have his family living close to him.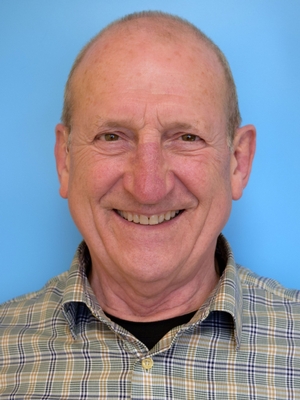 Roy Shields
2023 Hall of Faith Inductee
Roy Shields involvement with Saline Christian School/Washtenaw Christian Academy began by serving as the Head coach of the Boys' Varsity Basketball team, from 1986 to 1991. He also served as Development Director from 1988 to 1991. The school's attendance exploded in the late 80's, thus more space was needed. The library, as well as several classrooms, were built. Most of the funds were raised by the Development team. Roy also helped with the building project. He coached the girls' varsity basketball team from 1994 to 1996 and served as Athletic Director from 2002 to 2008. His wife, Becky, was very involved as well, helping with the Booster Club and scheduling referees, overseeing games, and interacting with coaches, school staff, as well as parents. In 2002, Roy served as Interim Head Coach of the Girls' Varsity Volleyball team, and from 2001 to 2004, he was Assistant Coach of the Boys' Varsity Basketball team. In 2003, he also coached the Junior High Girls' Basketball team. Roy assisted in building the new facility and served on the WCA school board.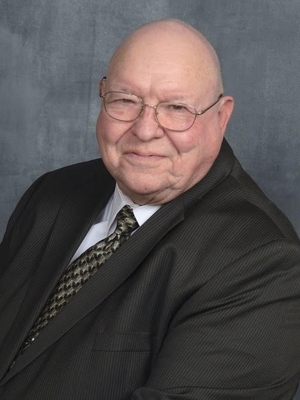 Rev. David Thompson
2023 Hall of Faith Inductee
In 1976, Rev. David Thompson, along with Saline Assembly of God, founded Saline Christian School, now known as Washtenaw Christian Academy. Under his 17-year leadership, the school grew, developed, and received its ACSI Accreditation. Their humble beginning started in a 20 x 40 portable classroom with six students, K-2nd grade. As enrollment grew, new grades were added, the original classroom was divided, and a second portable was brought in. After purchasing 15 acres in Saline, a multi-purpose building was built, which was equally shared by both the church and the school. A preschool program was added, and grades went through 12th grade. The new building included large classrooms, a gym, and a well-stocked library. Extracurricular activities such as music and competitive athletic programs were added, with winning teams, kids' musicals, and parent participation all adding to the appeal of Saline Christian School. The first graduating class was in 1986, with one graduate. The next year, two students graduated, but from then on, graduation classes increased. From the very beginning, all Saline Christian School teachers and staff members were of the highest qualifications and godly character, with the united goal of providing a faith-based education.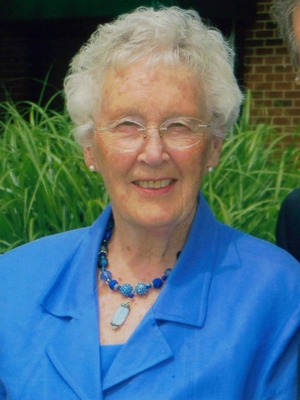 Christine Crowner
2023 Hall of Faith Inductee
Christine and Bob Crowner have been connected to Saline Christian School/Washtenaw Christian Academy for nearly 46 years, but not in an average way. Christine was mainly involved in donating a ton of hand-painted china for the yearly auction. Bowls and tea sets were turned out and she taught this ancient skill in the art department occasionally. Bob was on the school board helping to keep up the excellent standards, as he knew from experience how tough further education could be. Having had an excellent education, Christine attended an English Boarding School and Bob was selected by his large company to go to Harvard Business School. They were glad to add their talents to help others. They were both very practical and worked on our State Representative's elections- Bob on government overspending and Christine painting huge signs. She taught bible studies to help young mothers to enjoy raising their kids and helping in school. Christine is particularly pleased to receive this honor (and it means more than one from Oxford or Cambridge) because it is a personal reminder of all the gracious and kind friends who also helped in many other ways.