National Honor Society & National Junior Honor Society
WCA is a member in both the National Honor Society and National Junior Honor Society of Secondary Schools. We aspire to the national organization's purpose:
"The purpose of this organization shall be to create enthusiasm for scholarship, to stimulate a desire to render service, to promote leadership, to develop character, and to encourage good citizenship in the students of secondary schools."
Each year, students who meet the NHS and NJHS criteria are invited to join the WCA chapters of the organization. WCA's chapters encourage students to serve and lead at school, church, and throughout their communities. Honor Society is an excellent opportunity for your student and helps prepare them for their year beyond WCA.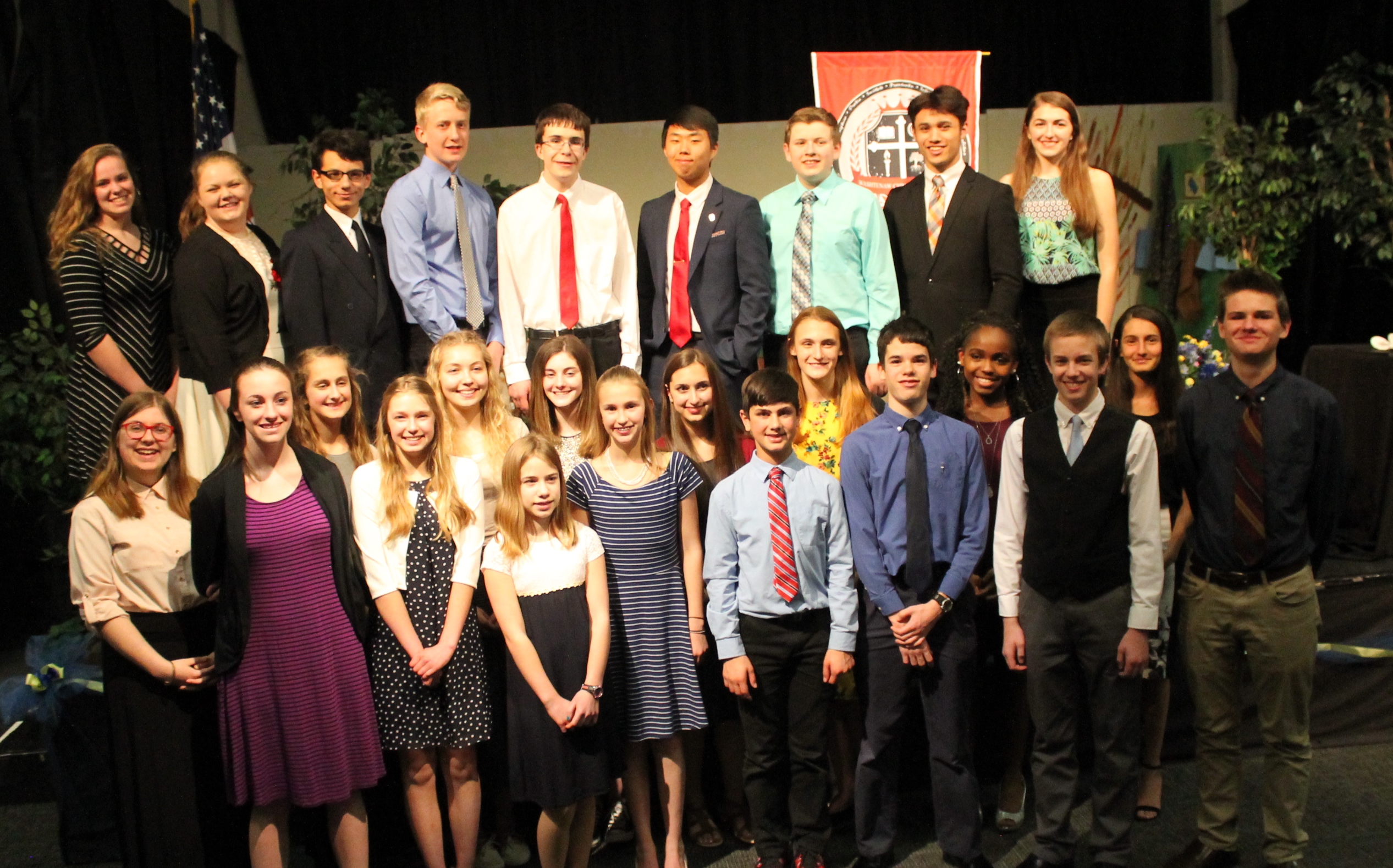 Students -- How to be considered:
Students must have been enrolled at WCA for a full semester prior to consideration for membership.

Membership into NHS is available to qualified freshmen, sophomores and juniors.

Membership into NJHS is available to qualified seventh and eighth graders.

Minimum GPA requirement to establish eligibility for each society is a cumulative 3.5

Students who meet the scholarship requirement are then eligible for consideration on the basis of service, leadership, and character