Washtenaw Christian Academy offers preschool through twelfth grade students a rich educational environment and experience that is based on the unchanging Word of God.
With a history spanning four decades, WCA is the only Classical Christian PreK-12 Academy in Washtenaw County. The school's accreditation through the Association of Christian Schools International (ACSI) recognizes our commitment ot teaching from a Christian worldview. Our accreditation through AdvancED acknowledges that we operate as a college preparatory school.

Academically, we hold our teachers, administration, and students to high standards in the classroom and in life. We design the entire framework of WCA to ensure each student receives the attention, the instruction, and the opportunities necessary to realize his or her potential--within the school, the family, the church, the community, and the world, all to the glory of God.
WCA prepares students for the next level, whether that means helping a PreK student grasp basic concepts of classroom learning or inspiring a high-school senior to pursue a degree at a major university. The fruit of our expertise and dedication show through in the form of high GPAs, test scores consistently well above state averages, and alumni placement in some of the finest colleges and universities in the nation.
Situated on a 23-acre campus at the corner of Michigan Avenue and Moon Road, the two story 73,000 square foot school building features a full-sized gymnasium, a cafeteria, a music room, an art room, a school library, a computer lab, and a Discovery Center equipped to administer National Institute for Learning Development educational therapy. WCA features small classroom sizes and low student-to-teacher ratios at every grade level.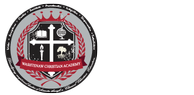 A WASHTENAW CHRISTIAN EDUCATION...
Embraces and endorses the idea of teaching the Trivium (grammar, logic, and rhetoric)
Is shaped by a Christian worldview
Educates the whole person--spiritually, intellectually, emotionally, and socially
Equips for service to Jesus Christ
Prepares students for the future in the family, church, and society
Glorifies God in the manner we work and train and in the lives of our students and graduates
Trains students to listen respectfully, think critically, reason logically, and communicate persuasively