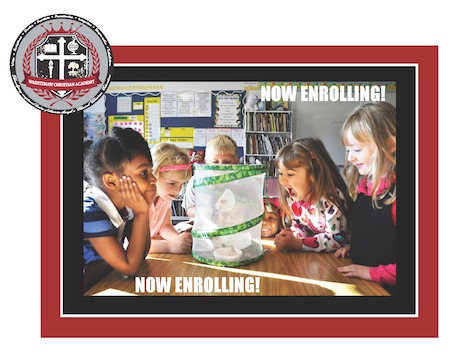 Welcome to Washtenaw Christian Academy Admissions!
Washtenaw Christian Academy (WCA) is dedicated to providing a Christ-centered education, partnering with parents in developing the character of Christ in their child so that the student becomes a contributing member of their family, church, and society, to the honor and glory of God. It is our mission to encourage students to become fully devoted followers of Jesus in order to transform and impact the culture for Christ. With you, we seek to remain faithful to the call of scripture, Ephesians 6:4, 2 Timothy 3:16.
We encourage you to begin the admissions application process once you make the decision that Washtenaw Christian Academy would be a good "mission match" with your family.
A final decision to recommend a student for admissions is based upon the submission of the application fee, completion of all application forms, a placement exam (not needed for preschool applicants), and a student and parent interview with the Head of School.
If you would like to receive more information regarding Washtenaw Christian Academy, schedule a tour, or request a shadow visit, please contact the school at 734-429-7733.
Equal Opportunity Admission
Washtenaw Christian Academy admits students of any race, color, or national or ethnic origin to all the rights, privileges, programs, and activities generally accorded or made available to students at the school. It does not discriminate on the basis of race, color, or national or ethnic origin in administration of its educational policies, admissions policies, tuition assistance, athletic participation, and other school-administered programs.