Congratulations to the following students as they are honored for their outstanding service in the 2016-2017 academic school year. Students were honored and given their awards as part of Senior Chapel on May 25, 2017.
Cross Award: Jeb Houpt
Shield Award: Taylor Geddes & Lina Jeffery
Belt of Truth Award - Academics: Thomas Smith & Alicia Taylor
Breastplate Award - Citizenship: Christine Smith & Maya Jeffery
Helmet Award - Christian Character: Valerie VanDerhoof & Rachel Herman
Sandal Award - Athletics: Austin Harris & Avery Kalitta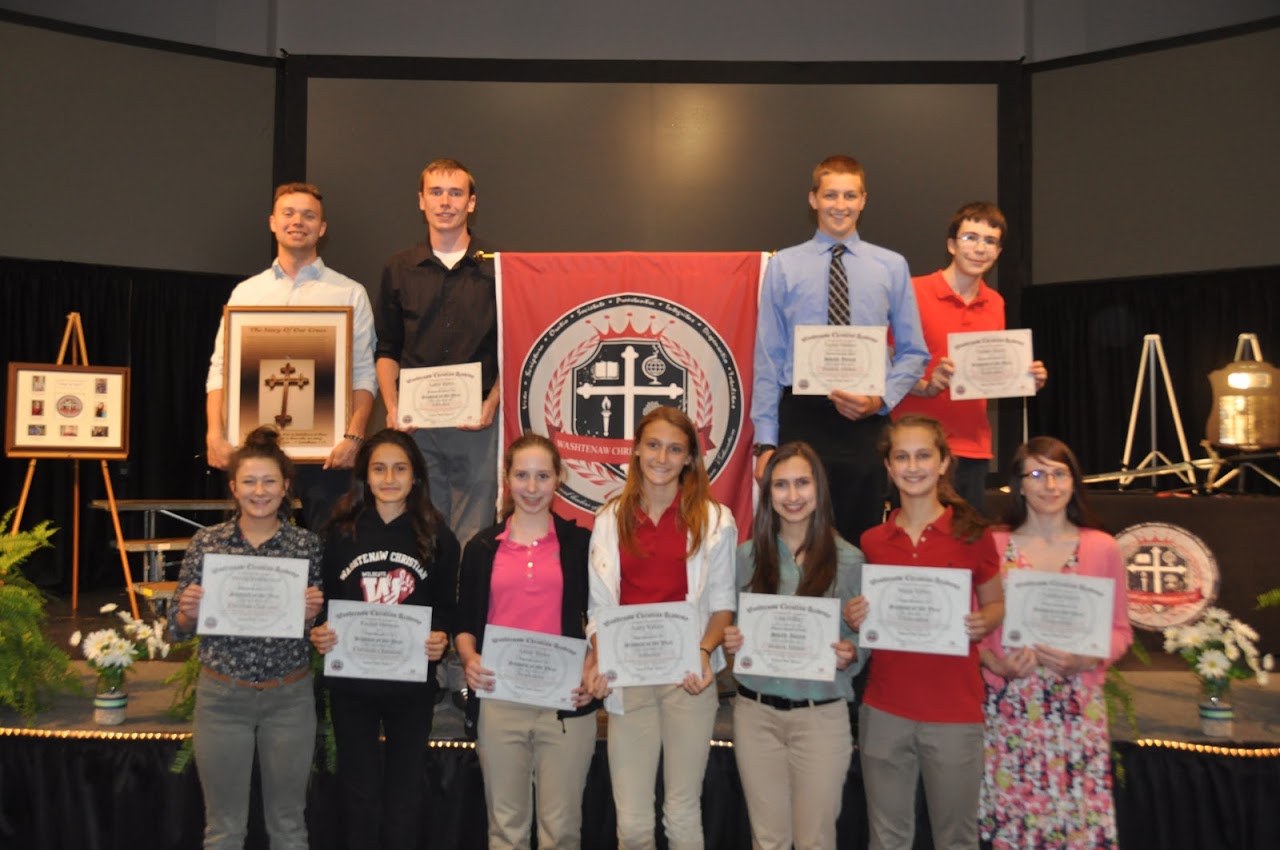 Shield Awards 2017:
Each Year WCA Athletics presents the Shield Award to the outstanding male and female high school athletes. This award identifies the recipient as one who has given great effort & shown great commitment to their team. They have performed at a high level and have done their best to model Christ in the classroom, hallways and athletic fields or courts. They exhibit a faith that points to the cross and the sacrifice Jesus has made for them. We know from His Word that we wrestle not against flesh and blood but against principalities & rules of darkness in this world. The shield of faith cannot be pierced or destroyed by the arrows of the enemy. To commit ourselves fully to Him without certainty of outcome is actively using our shield of faith & should be recognized when witnessed. Congratulations to Taylor Geddes & Lina Jeffery on receiving this year's Shield Award.